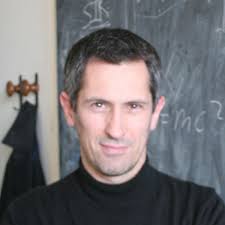 Paolo Cremonesi is associate professor of Computer Science Engineering at Politecnico di Milano and coordinator of the EIT Digital double degree programme in Data Science. Paolo holds a MSc in Aerospace Engineering and a PhD in Information Technology, both from Politecnico di Milano. His research interests include applied quantum machine learning, recommender systems, and high-performance computing. He has published more than 200 papers in refereed journals, conferences and book chapters – collecting more than 5000 citations and 3 best paper awards – and is co-inventor of 7 international patents. Paolo is also the co-founder of Moviri, the first and most successful start-up from Politecnico di Milano accelerator, today an international holding company with more than 200 employees and offices in Europe, US and Asia.
Paolo was born in Bergamo (Italy) in 1967. In 1991 he joined the "Von Karman Institute for Fluid Dynamics" in Brussels for a four-month fellowship on supercomputing. In 1992 he received his master degree in Aerospace Engineering, summa cum laude, from Politecnico di Milano. From 1992 until 1993 he worked with the Italian Electric Power Company (ENEL) on the realization of a parallel real-time supercomputer. He completed his PhD in Computer Science at Politecnico di Milano in 1996. From 2001 until 2006 he has been Editor of the Euromicro Journal of Systems Architecture, published by Elsevier. In 2001 he joined the Computer Science Departement of Politecnico di Milano as an assistant professor and, in 2005, as associate professor.
His current teaching and research activities focus on recommender systems and quantum computing. He is the coordinator of the new-born
Quantum Computing Lab and the Recsys Lab at Politecnico di Milano.